Last time, we talked about how to find a unique engagement ring. The type of the engagement ring you choose will be representative of your style,and to make your engagement ring be completely different from other rings, even though uses same diamond. It depends on several aspects, such as center stone, side stone, material, stone size, color, and stone cut etc.
An engagement ring should not only be more timeless than other pieces of jewelry, but also represents your unique style. To set your dream emerald cut engagement ring the way you want to and that will be the best setting for you, this is for sure.
Top 8 Emerald Cut Engagement Rings
This shiny halo setting features beautiful diamonds, that encircle the center emerald cut stone and adorn the band. A diamond-encrusted gallery makes this emerald cut engagement ring truly spectacular.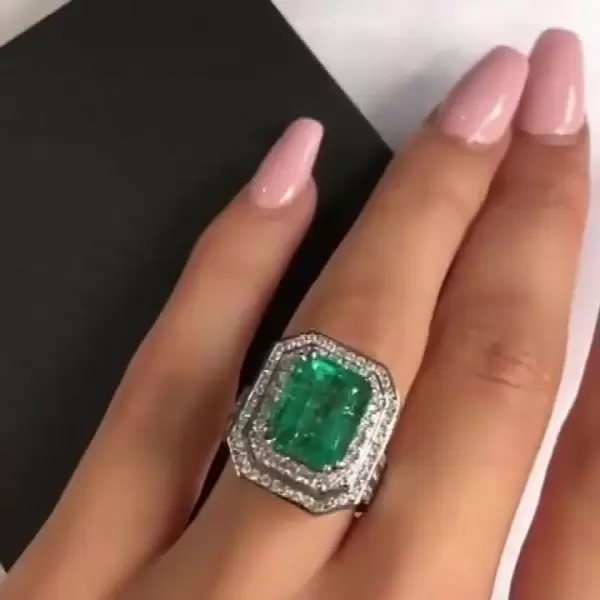 This Colombian emerald ring features an emerald cut primary stone, complemented on either side by four pear-shaped white gems and 2 brilliant round cut white sapphire to create an elegant and unique look.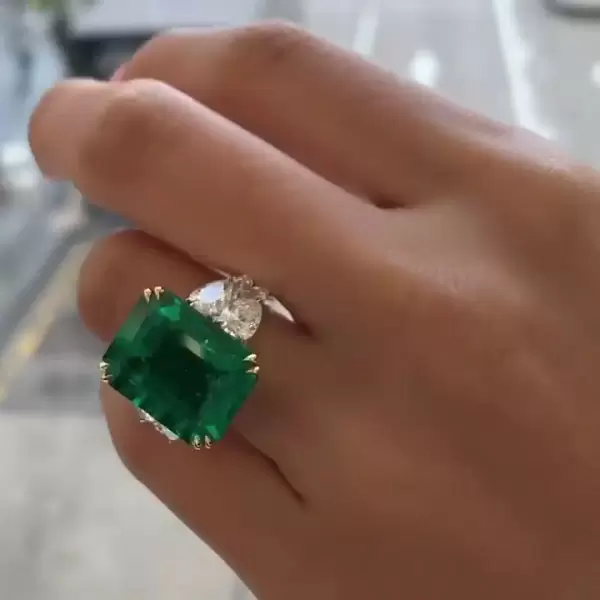 This timeless platinum and diamond ring features a vivid emerald green primary stone, accented with two triangle white gems, and to complete the spectacular look of the three-stone emerald cut engagement ring.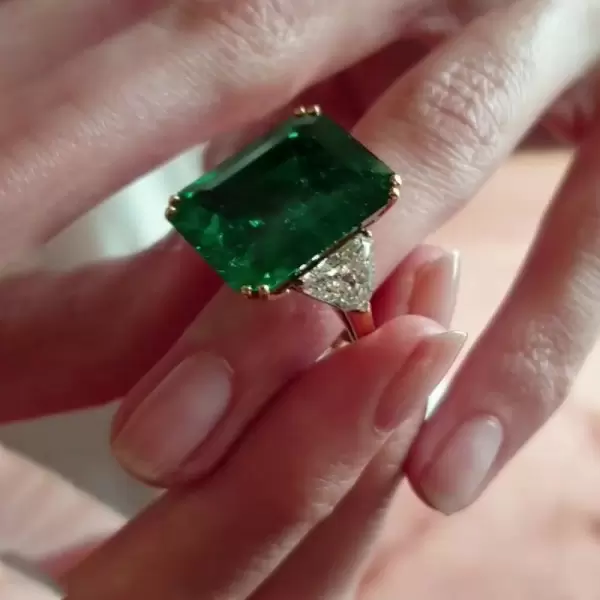 This ruby ring features an emerald cut ruby center stone, and wrapped by a white gem halo, to enhance the sparkle of the ruby. Two Triangle stones resting on either side, and add the chic look of this engagement ring. One of your best choices for your engagement ring.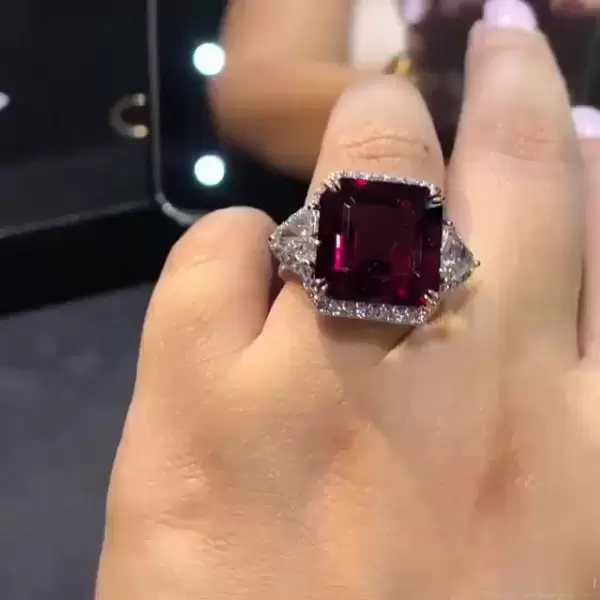 Instead of just one center stone, this emerald cut engagement ring had three, an emerald and two diamonds, features a unique look.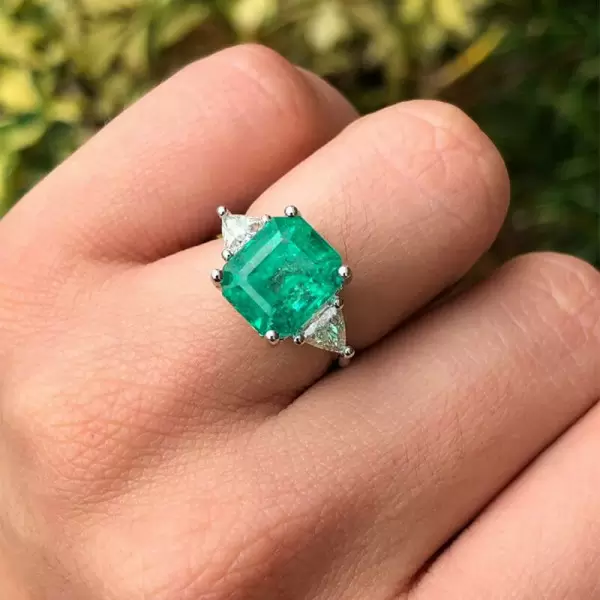 With a center emerald cut aquamarine stone, instead of silver, we made it in gold color. So it is a great choice of emerald cut engagement ring.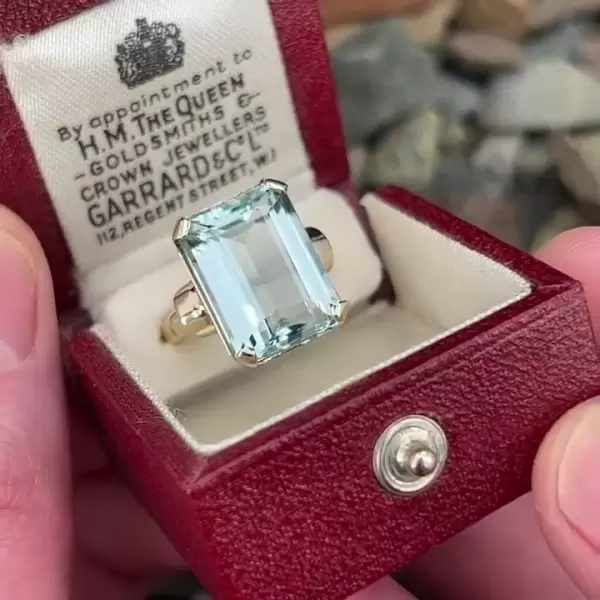 Instead of a simple circular halo setting, this engagement ring had a grouping of sapphire diamonds, and with a main center stone.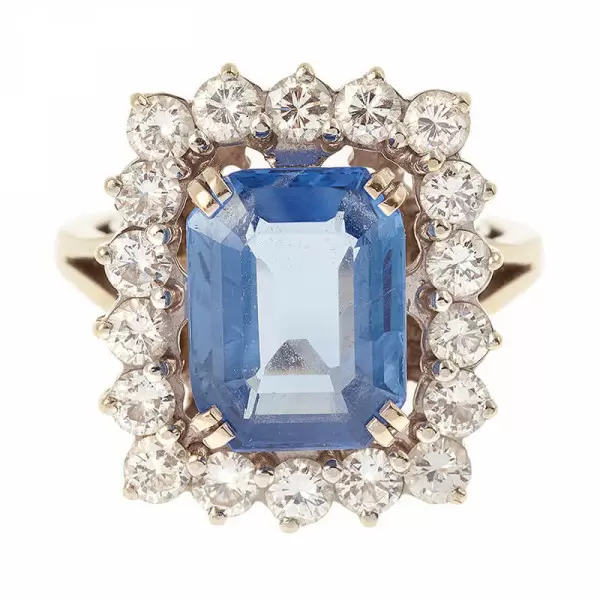 Blue Sapphire is the main center stone, and with a group of two rows of blue and white sapphire around. So it is a really special style of engagement ring.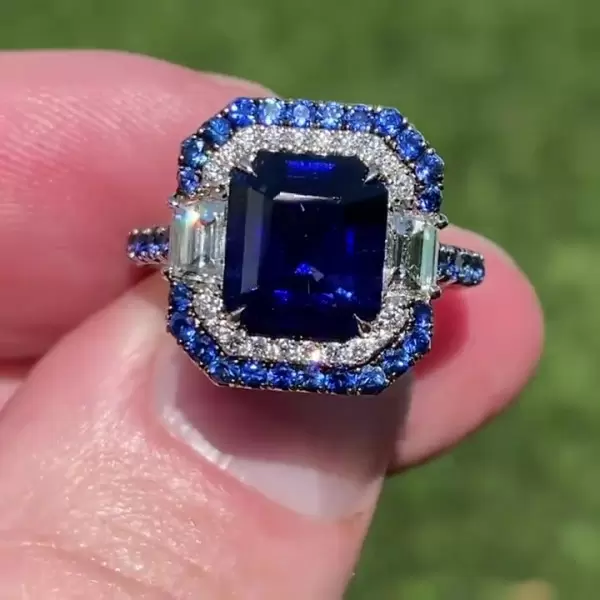 We choose some of the eye-catching emerald cut engagement settings, and we offer more styles for different preference. Explore more collections of emerald cut engagement rings on our website, to find the one for you now!