What will come to your mind when you are preparing to make up yourself? An elegant dress, a cool jean jacket or just a simple classic tee, etc. A few pieces will be named at this moment. You will think about your hair style to match the clothing even, but one of the most important thing which will polish off on outfit and complete the look was forgotten. That is jewelry items.
Necklace and ring have been the essential jewelry to most of people, which might not be forgotten when we are trying to make an elegant and delicate whole look. And to make another sparkle which highlights the beauty and whole look, earrings the woman wearing is a perfect option. Furthermore, this is an easy wearing, whether you are traveling, commuting, hanging out, or joining the party.     
Styles to Choose
According to different styles, there are several options for earrings. Stud earrings, hoop earrings, clip earrings and drop earrings. Wondering how to purchase earrings? We will guide you and recommend different pieces, whether you are treating yourself or gifting to someone you love. We will help you dress up and look much better.
If you do not know how to style the earrings and match your outfit, start with stud earrings, which won't be wrong. Stud earrings are one of the most versatile types of earrings to style. Simple and classic design will make a special sparkle on your face. You can choose different colors and sizes of the stone. A good choice for daily wearing.
The Yellow Sapphire Stud Earrings are our new design. Cushion and round cut stones are used.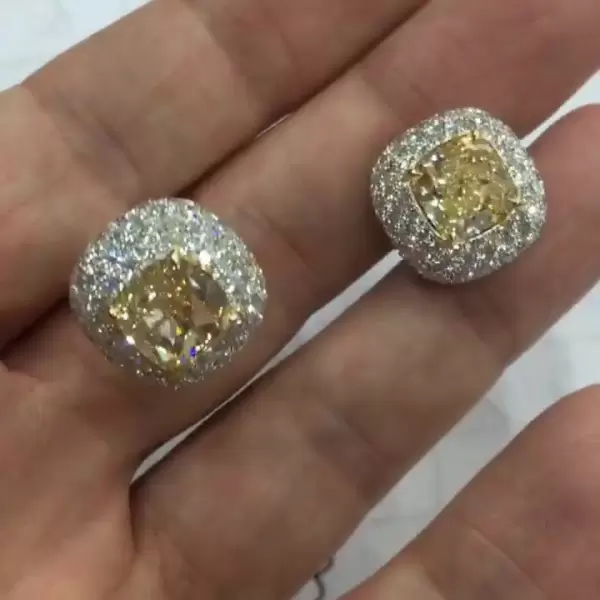 We called drop earrings because the earrings dangle below the earlobes. Wearing drop earrings is a great way to frame the face. And you will feel the drop earrings sway slightly while moving. There are several different stone shapes and settings of drop earrings, such as teardrop, pear, etc. Suit for daily wearing or party
Emerald is a fashion trend this year, these Halo Cabochon Emerald Sapphire Drop Earrings are recommended. Besides, there is a wide selection and you can choose other settings as well.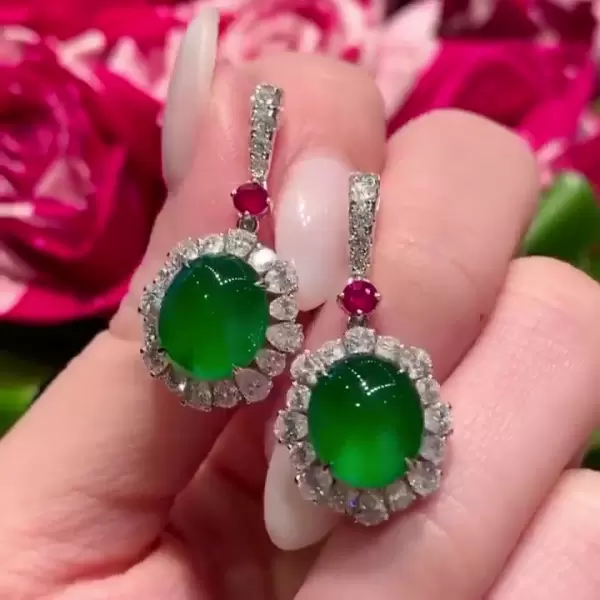 Hoop earrings are a classic statement that everyone can rock. The specific feature of the hoop earrings is being a circle, so they show us wholeness. The hoops can be matched easily to the clothes and become to a highlight.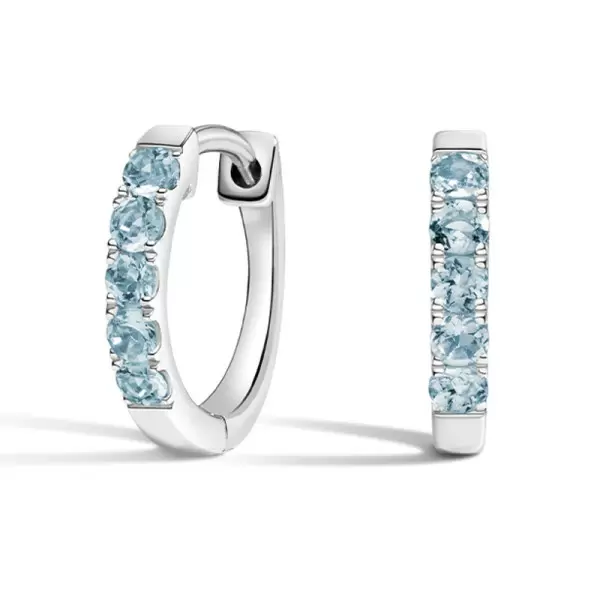 Clip earrings have clasps that grip the earlobes firmly. There is a screw that attaches to the back to make them even more firmly for some French clips. These Italian style clip earrings with ruby sapphire used are recommended to party occasions.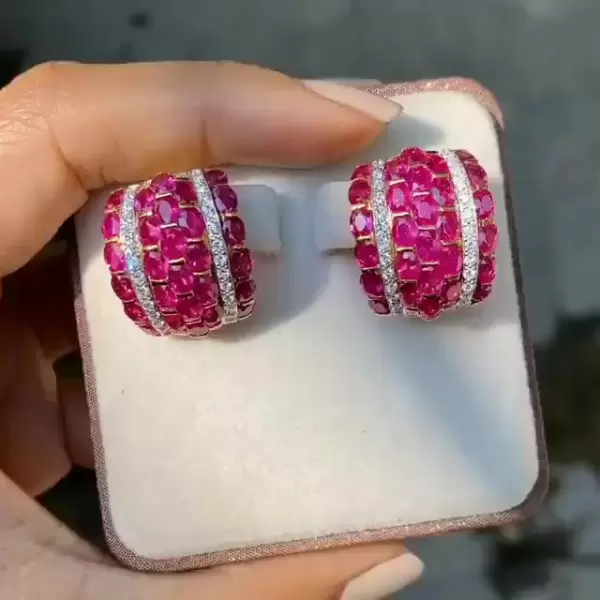 No matter which settings you like, we are offering for you to choose which you can wear at any occasions.