An anniversary is a great chance to tell the story of your relationship. So whether you are together in one year or over many years, the anniversary is a day must celebrate. To most of us, we will have the moment to show our love and how much she means to you on the anniversary day. So we cannot miss it and should say love loudly, at the same time, to express the true feeling through an anniversary gifts with something thoughtful and timeless, for her to remember your special day.
If we ask a question of who doesn't enjoy celebrating love, who will give the positive answer? Anniversary gifts express the grateful feeling to each other. And for friends and family members who have been with you, they will have a cherished chance to celebrate together, feel as happy as you are. So a perfect anniversary gift will not only make your partner feel good, it is also a way for other participants to feel that they are on an official day. I think that's the reason why anniversaries are wonderful.
What's the Perfect Gift?
Either traditional or modern gift is alright, although the gifts are associated with each anniversary. Besides, we can do it more creative, such as a personalized name jewelry. For anniversary jewelry gift, it can be anything from a ring to a necklace or a bracelet to earrings. So what get into your mind for your partner when every moment with them is a gift indeed? We have some ideas that can shop for your partner. You will find the gift that says all for you.
You must have the wedding or engagement band/ring which can be worn forever. But do you ever think about to add a little sparkle to life or make an upgrading on the ring? This radiant cut white sapphire ring is a great option. Getting a bigger stone for her ring or changing the setting will bring some special moment to life.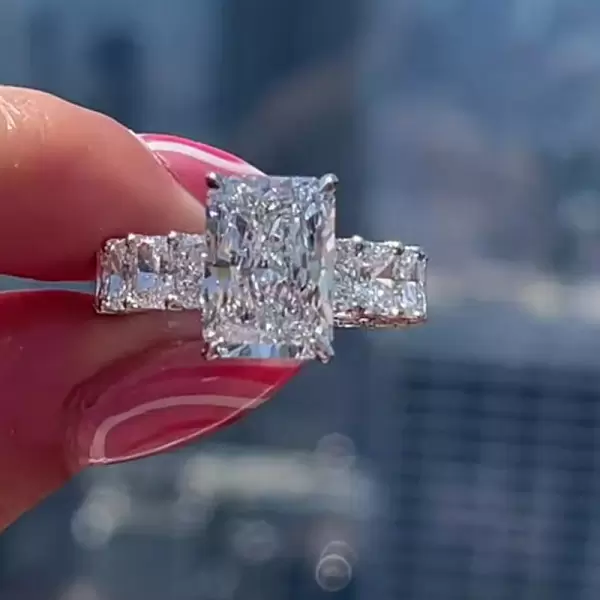 You do not have to stick with just same color of the earrings. If you want to get her something special and unique. This pair of earrings with two different color won't make you disappointed.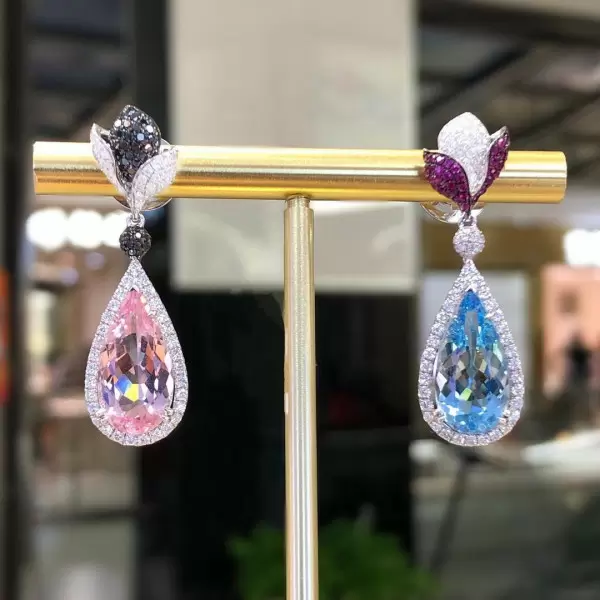 Sapphires are one of the traditional gifts, which are to represent the truth and loyalty of one relationship, as sapphires are durable. So a sapphire pendant is always a classic choice.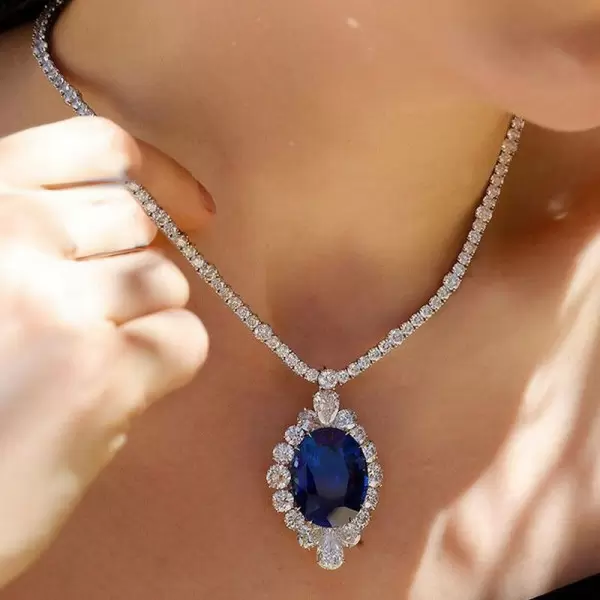 We can celebrate the anniversary with another colored gemstone: the emerald. Emerald stone is a stunning green color. You can get light green emeralds or deep green emeralds. This jewelry set includes a necklace and bracelet which might be loved.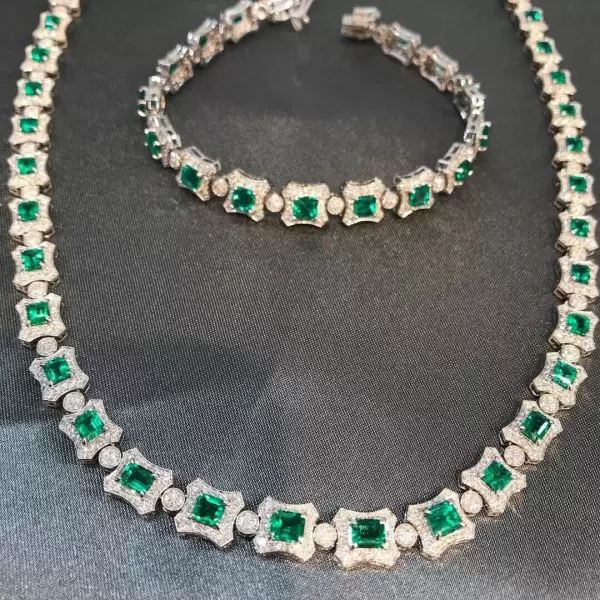 These anniversary jewelry options will give you a outline with some ideas which you can vary the jewelry gifts, and then show your cherished partner a quite meaningful jewelry collections. So for every time, you are finding jewelry pieces gifts, remember to check out our options.