There are various styles and shapes rings which can be selected for engagement. It is hard to say which style of ring will suit you the best. Today, we will talk about pear cut engagement rings. As you know, so many pear cut engagement rings available now, because a lot of brides would like to stand out and enjoy having a pear shaped ring, which is considered much special to other ring styles. Although it is not the classic style, it becomes popular because of the unique shape.
We will talk about everything about pear cut rings and share the top 5 best selling pear cut engagement rings 2022.
Meaning
Pear shaped engagement rings, also called as tear drop engagement rings. But we described this as tears of joy and happiness, which made the pear shaped ring more romantic and preferred to brides.
How to Match?
When wearing the pear cut engagement ring, you may think that what kinds of band can match it. Considering the distinguished shape, to allow the pear shaped ring more shine, a simple band might be better. Sparkle too much on one hand cannot make people focus on the engagement ring. Simple style band go along with the pear shaped engagement ring will style perfectly.
Best Selling Pear Cut Engagement Rings
This elegant ring features with a center white sapphire of pear-shaped gem. And a dazzling cluster of stone that rest upon the shoulders of the gently tapered band. It is one of the best sellers.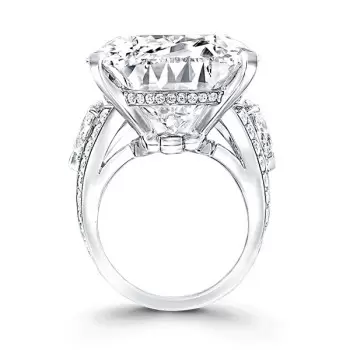 This engagement ring, a pear cut center stone with three clusters of emerald diamonds on either side of the center stone. A really special design.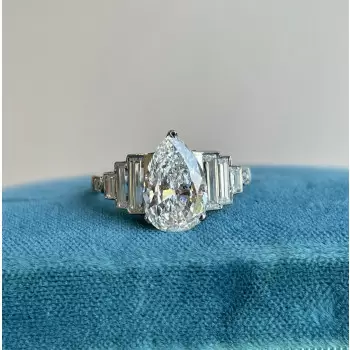 You must fall in love with emerald green this year. The emerald green center stone on this teardrop engagement ring. And a halo of side stones bordered. You will be happy to find this shimmery ring.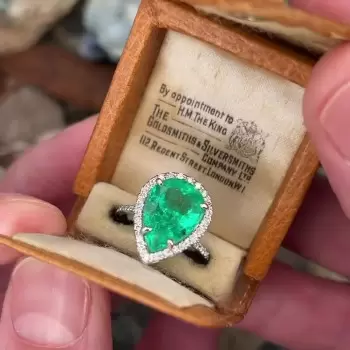 A pear cut blue aquamarine stone in the center and side stones bordering. Shiny and stunning.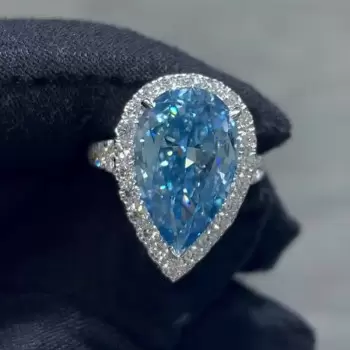 The center stone of an engagement ring is the star. This engagement ring has a center stone of Shank Pear Cut and some little stones on the band.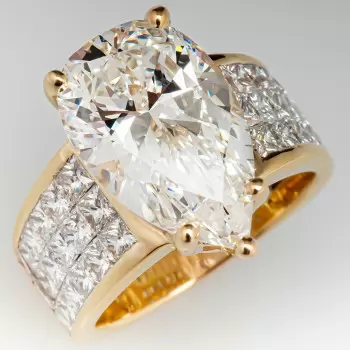 If you would like to know more or want to check other pear cut engagement rings, please visit the official website of Sayabling. and browse through a variety of  pear cut engagement ring designs and other affordable wedding jewelry.