Vintage style wedding rings are made for people who want to stand out. With many vintage and antique styles having been design in ancient time ago, not only to get a slice of history, but also a good chance to get something that's totally unique. So you must ask, what kinds of wedding rings will be in vintage style?
What Exactlydoes Vintage Mean?
Vintage does not mean old fashioned, but just a style from the past. And have you gotten any chance to ask some to be married friends how do they choose a wedding ring? Whether the one you loved of your life would like a vintage style wedding ring or some other different styles, there will be the very ring for her.
What is a Vintage Style Wedding Ring?
When you are the only person who wear your own specific style of antique or vintage ring, and you will know how cool it is. And how to find the perfect ring for you?  Although there are plenty styles to choose, it is a must to choose the one you adore or in your style.
Vintage Wedding Rings Recommend
We will show you that what makes a ring vintage, the different styles and designs vintage style wedding rings might have. And then, we'll share our favorite and top five vintage wedding rings. We highly recommend, so do not miss! And there will be one of these beauties caught your attention.  
1. 5ct Halo Radiant Cut White Sapphire 3pcs Bridal Set
Crafted in sterling silver, this spectacular design showcases a radiant-cut center stone wrapped in halo cushion-cut shaped frames. Captivating with stones and a brilliant buffed luster, and this wedding set is the exact look she's waited for all her life.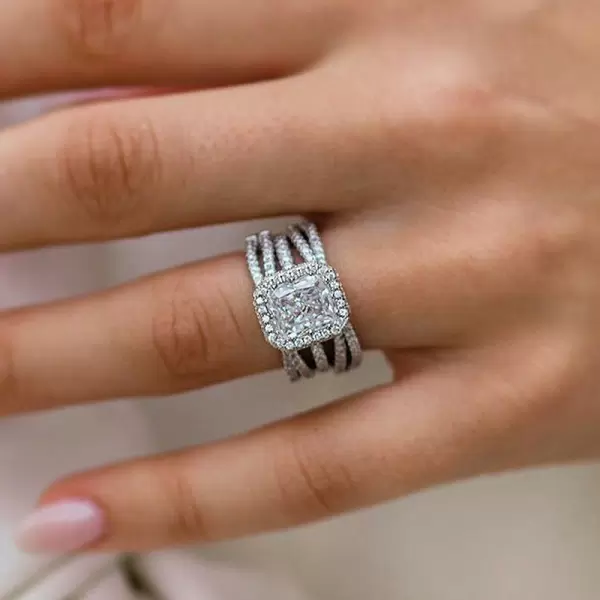 2. 1.25ct Round Cut White Sapphire Wedding Band in Gold
Crafted in sterling silver, five-stone as the primary stone. And the small size stones alongside the shank, to enhance the shimmering and clarity of the entire ring. Double metal color makes this eternity ring more unique.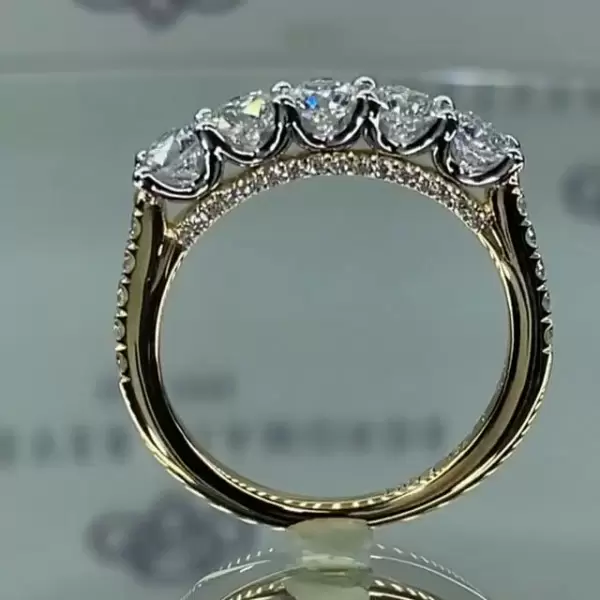 3. 4ct Cushion Cut White Sapphire 3pcs Bridal Set
Crafted in sterling silver. Cushion cut ring with 2pcs eternity rings, and together to create the spectacular look of the stack-able rings. Ideal for wedding ring.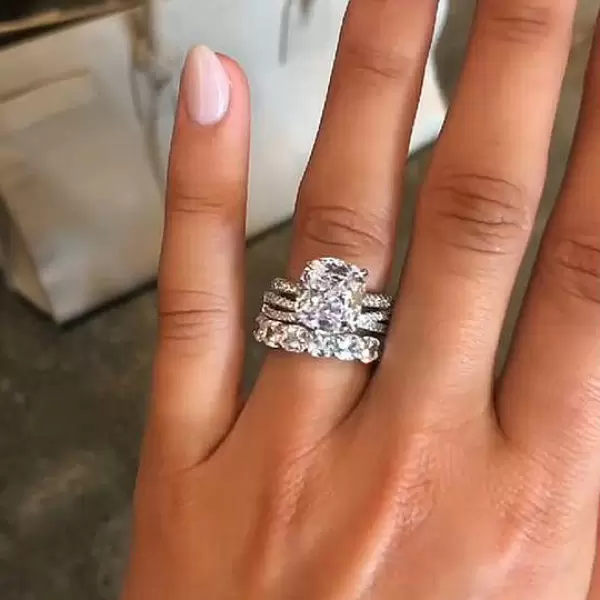 4. 7.95ct 3-stone Under Halo Wedding Band in Gold
This eternity ring features three different sizes oval-cut white sapphire as the primary stone, and double under halo of the round-cut white gems, to enhance the luster of the entire ring. Three-stone design represents the past, the present, and the future—the entire journey of the love.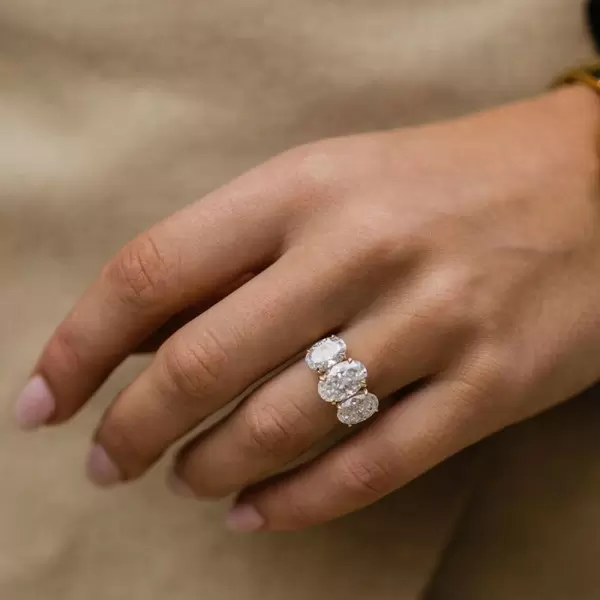 5. 7.35ct Asscher Cut White Sapphire Eternity Band
This wedding band features a triple-row gems combination, two different diamond cuts for a striking, shimmering design that wraps the finger in an aura of light. Definitely a good choice for your wedding ring.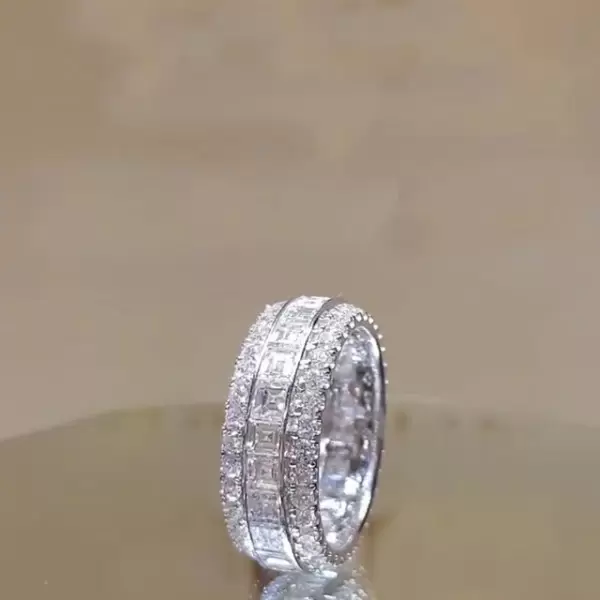 Browse through the above collections, and to pick your favorite vintage style wedding rings and shine in your wedding!