Either preparing the engagement or wedding, you will definitely want to find a distinctive look to shine on your big day. A pear shaped ring will be an unusual choice with a personal style for the unique and eye-catching.
Why Are Pear Shaped Rings Unique?
A pear shaped, we also called tear-drop ring, is a ring with brilliant-cut diamond in the shape of a pear or tear drop. One side is rounded and the other side tapers to a fine point. Comparing with traditional princess cut, round diamond or just classic style, pear shaped ring offers us a beautiful and distinctive alternative.
Shop Unique Pear Shaped Rings
Pear Shaped Ring is perfect for those who are seeking something a little different. And it features stunning elegance and lasting style. In this article, we will recommend some pieces. So if you love pear shaped rings, please keep reading and you will find the one for you.
Pear shaped white sapphire as the center stone, and other emerald pear shape stones around, made it an elegant look. A lovely engagement ring which can be cherished for many happy years.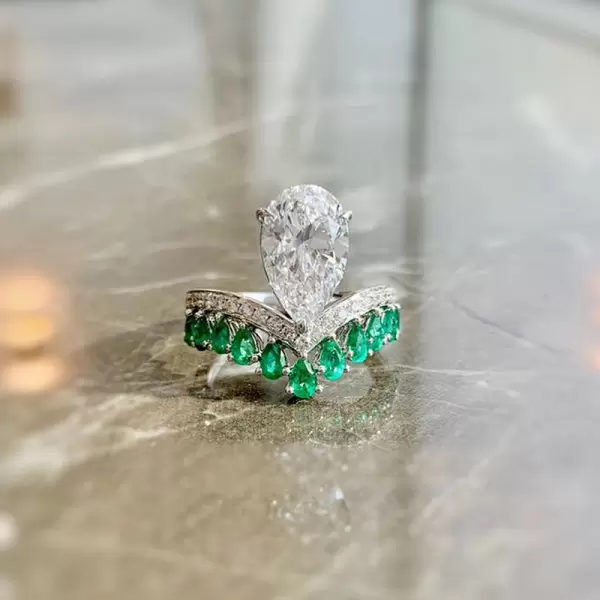 This ring features a pear shaped diamond, and complemented on either side by micro-pave setting round diamond, accents for a brilliant and luxury appeal. It's a good choice for your proposal,wedding or anniversary.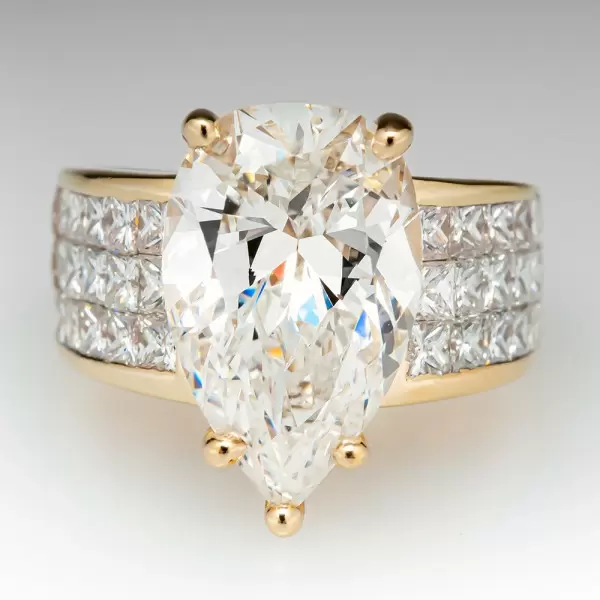 Featured an exquisite pear shaped center stone, and complemented by micro-pave setting around diamond, accents for a unique look. Perfectly applied to your wedding or your proposal.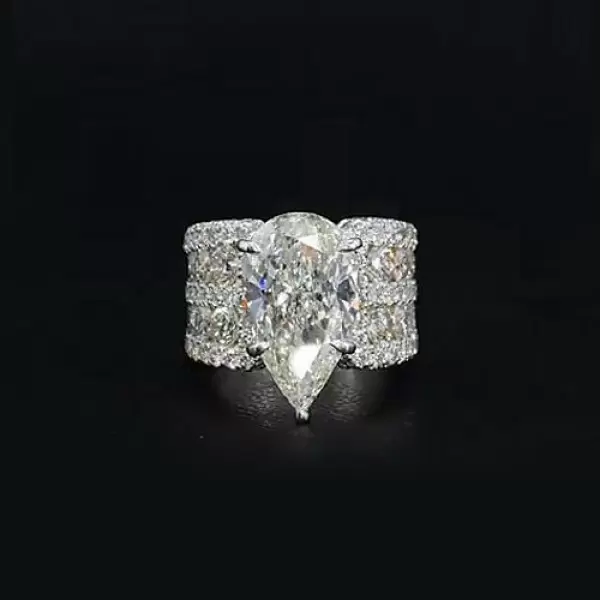 A pear shaped diamond serves as the primary stone, asscher cut white sapphire accents the rest on either side to complete the spectacular look. A luxury and elegant  ring for your wedding or anniversary gift.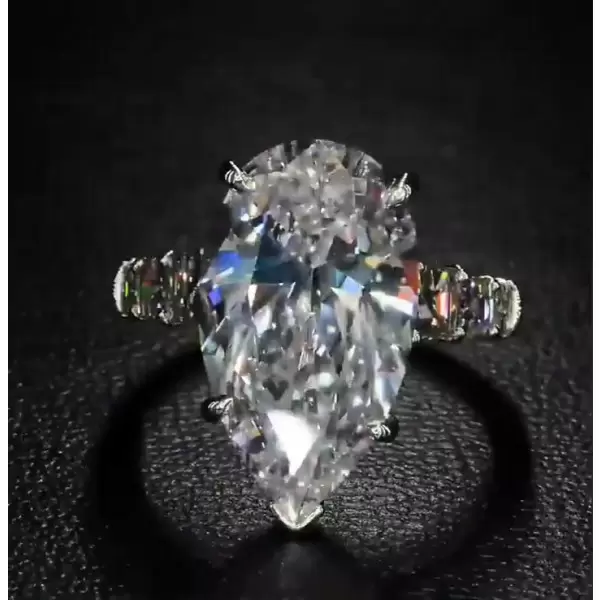 Crafted of sterling silver. Pear Shaped ring with 2pcs eternity rings together to create a spectacular look. Ideal for wedding ring, engagement ring, promise ring or daily wearing.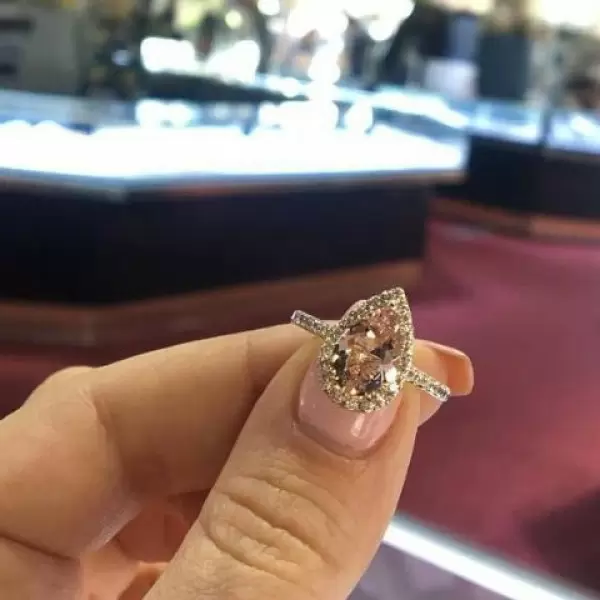 How to Wear a Pear Shaped Ring?
If you receive a pear shaped ring but have no idea how to wear, the pear pointing toward you or away from you? Frankly, either way is alright, just wear it the way you like. But if you want to make your fingers elongated while wearing, pointing toward your fingernails will help. Just look like a falling teardrop.
Wearing your lovely pear shaped ring and shine as you are!