What's the Birthstone for July?
Ruby gemstone, July's birthstone which is perfect for those who born in July. Ruby actually means the color of red, so the ruby gemstone is actually a red sapphire. The ruby birthstone stands out with its captivating red color. And you'll find the ruby birthstone in a variety range from bright red to dark.
The Meaning of Ruby Gemstone
Ruby is the one of the reddest color in the world. It is so amazing, known as the king of precious gemstones. rubies for their color, appeal, and value, making this July birthstone truly remarkable. And what about your impression of ruby? It is passionate? Bold? I do agree.
Valuable Rubies
Do you know the precious gemstones? We talked about emerald, sapphire before. Ruby is one of the most valuable gemstones in the world. The main factor which influences the ruby's value is the color. This deep red which is neither too light nor too dark and is considered the most desirable.
People born in July have the fiery ruby as the birthstone. We have Ruby Jewelry Collections, so if you are one of July babies, go ahead to select some ruby pieces and let the ruby gemstone brightens up your day and looks great in any setting.
There is a screw that attaches to the back to make them even more firmly for some French clips. These Italian style clip earrings with ruby sapphire used are recommended to party occasions.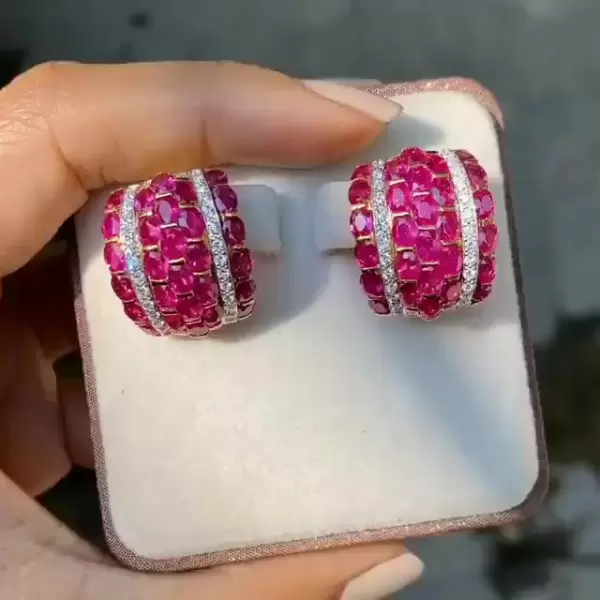 This ruby ring features a halo of stones that sits at the base of the ring and are a unique take on a classic halo set ring. The halo can be seen from any angles. The center ruby stone is the highlight of this ring.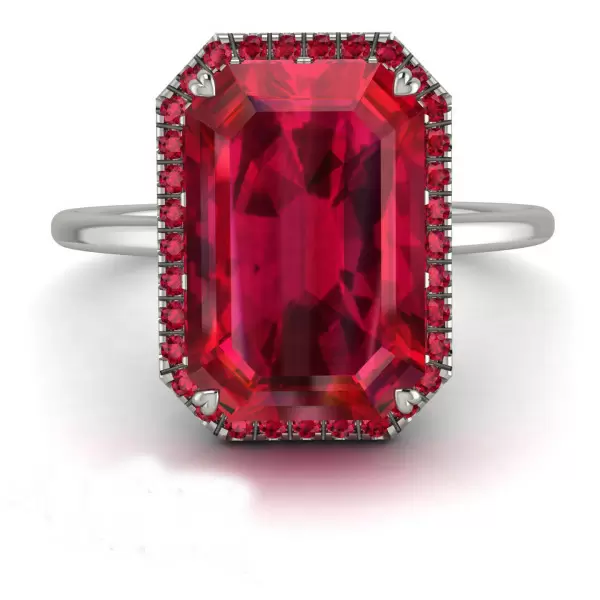 Vintage engagement ring fans will like this piece. Twelve diamonds of equal size encircle a center ruby stone for this engagement ring.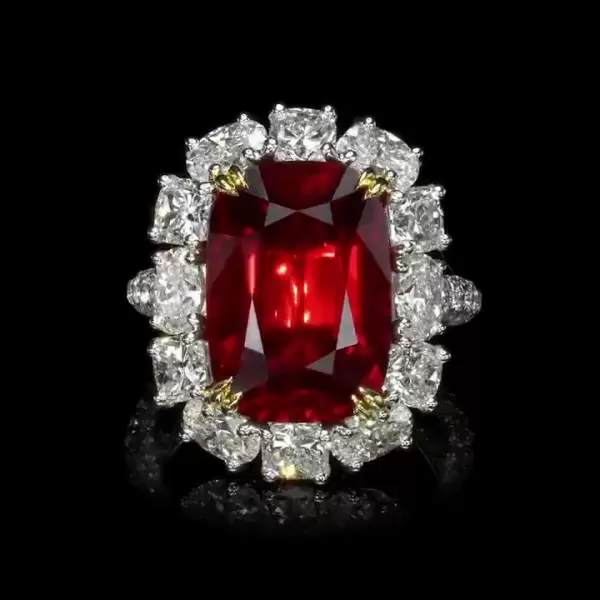 This ruby ring features an emerald cut ruby center stone, wrapped by a white gem halo to enhance the sparkle of the ruby. Two Triangle stones resting on either side add the chic look of this ring.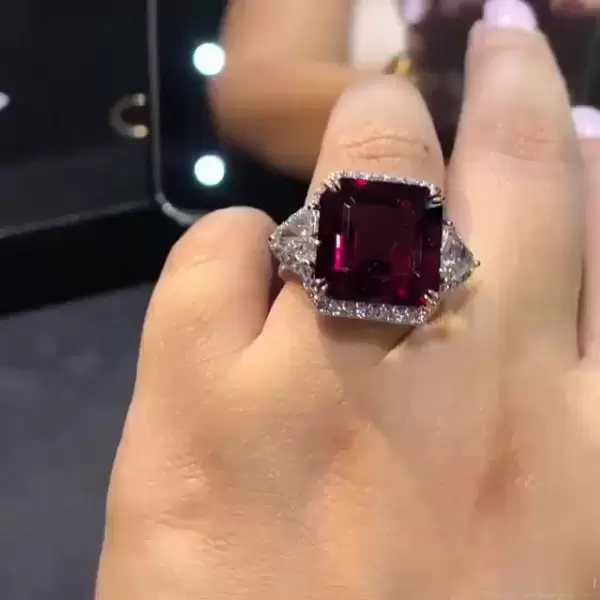 So if your birth month is July, ruby gemstone for sure is a very modern jewelry and the perfect accessory to any color like black, white, or red outfit.